Do you cover your mouth when you smile?
Have you perfected the art of avoiding selfies and posing with your lips pursed at social gatherings?
Is it because you have missing, crooked, or discolored teeth?
A smile is a beautiful expression that lights up your face. Now no more hiding your smile behind your hands or being conscious of it when you can change it for the better with Smile Makeover.
A smile makeover is a dentistry process that incorporates restorative and teeth-replacement solutions to achieve improved function and a more attractive smile.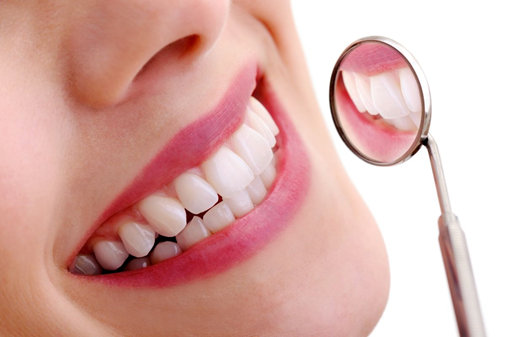 You can start by getting a thorough oral assessment to detect any oral health conditions. For that, you can visit Dr. Suchi Singh, one of the best dentist in Noida Sector 34.
Her clinic Centre for Smiles is the best dental clinic in Noida Sector 34. She is an expert in smile makeovers. She will curate a customized treatment plan for your smile makeover, keeping your other facial features in mind. Smile makeovers include teeth whitening, bonding, porcelain veneers, implants, etc.
A smile makeover is a process that will correct everything that you didn't like about your smile. It can improve the appearance of a smile, thereby boosting your confidence and making you want to show off your perfect set of teeth more often.
Understanding smile makeover
A smile makeover is a process wherein the dentist will enhance the smile's appearance using various cosmetic dentistry procedures. Smile makeovers are tailored to the patient's needs, taking into account multiple factors such as skin tone, facial expression, teeth color, hair color, to name a few, to create a perfect smile.
Before undergoing a smile makeover, you may require treatments for the following conditions:
Decay
Infection
Gum diseases
Misalignment
Procedures involved in a smile makeover
Replacing missing teeth: Dental implants, dental crowns, and tooth bonding procedures are used to replace missing teeth in this procedure.
Restoring the smile's harmony and balance: Chipped, uneven, or cracked teeth can be repaired with tooth bonding treatments, resulting in a natural-looking and attractive smile.
Re-shaping of the gums: Gum re-contouring techniques help restore the gum line or lengthen the crown.
Teeth straightening: Teeth straightening is done using orthodontic treatment such as braces, aligners, space maintainers, etc.
Restoration of facial structure: With the help of orthodontic procedures and oral maxillofacial surgery, facial structures are restored after an extensive tooth or jaw bone damage.
Whitening of the teeth: Teeth whitening treatment assists in restoring the natural color of the teeth.
What are the advantages of getting a smile makeover?
A smile makeover has many wellness and cosmetic advantages. The following are only a few of them: -
It enhances your oral health by resolving dental issues.
Smile makeover not only improves your smile but also addresses bite issues that interfere with chewing and digesting the food properly.
A beautiful smile improves your confidence and self-esteem.
Smile makeover makes you look younger and more attractive.
You must contact a dental surgeon so that they can tailor a treatment plan for you to get the most out of smile makeover and achieve a good-looking smile.
A smile makeover is almost a necessity, mainly if you are a public speaker, a sportsperson, a journalist, or someone who wants to boost their self-esteem.
Whether it is minor improvements to your smile or a whole new look at Centre for Smiles, one of the best dental clinic in Noida Sector 34 we can help you achieve a lovely smile that will make you look and feel fabulous.