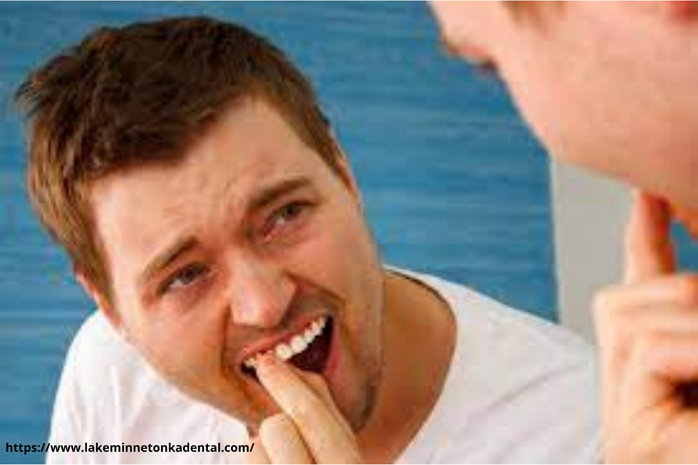 Is it possible to save the tooth, or is pulling the only option?
This is a question that most patients in and around Noida ask their dentist. It can be difficult to choose between root canals and extractions, but your dentist in Centre for Smiles - The Nest Satya Dental Clinic & Dentist in Noida, is the right person to recommend the best solution for your tooth.
Our dentist at the best dental clinic in Noida will try to save your tooth, but there are times when an extraction is necessary. Before continuing, speak to our dentist about your choices for saving your tooth. If your dentist says you need to have your tooth extracted, find out if a root canal is an option for you or not. Your dentist's priority should be to save the tooth and recommend all available choices. However, there are times when the dentist would need to remove a tooth. As a result, it is best to be prepared for all scenarios.
When is it important to extract a tooth?
You may require tooth pulling if
Your tooth has been seriously affected by periodontal disease.
Your tooth is severely damaged, a filling or a crown would not be able to repair it.
Because of an accident, the tooth is badly cracked or stretches beyond the gum line.
And after a root canal, you're still in pain.
There is too little space for the tooth.
You need orthodontic care, and removing the tooth would make it easier for you to complete it.
Brushing and flossing are possible.
Your tooth isn't working correctly in your bite.
Tooth extraction may be beneficial in some cases, but it is not necessarily the right solution for all dental issues.
When can you think about having a root canal?
If you want to save a tooth that has become infected or badly decayed, root canals are an option. There are some of the indications that you can have a root canal:
Pain that continues when eating and drinking.
Teeth that have been cracked and chipped as a result of consuming hard foods.
You have a high sensitivity to hot and cold beverages.
Because of inflammations under your tooth's surface, the gums are swollen.
Poor oral hygiene has resulted in dark discoloration of the teeth.
Due to a weakened root, there has been a long period of sensitivity.
You have deep decay at the root of your tooth (cavity).
Which one is the most suitable?
Even though modern dentistry can quickly replace a missing tooth, it will not be the same as your natural tooth. Furthermore, healing from an extraction takes longer and can be more complicated than recovering from a root canal. Again, removing a tooth can necessitate additional dental procedures and a more extended healing period for a replacement.
In some instances, however, removing the tooth is the best option. However, sometimes a root canal cannot save your tooth. Sometimes you know that from your own experiences that extraction is the best option for you.
Even root canals are costly, especially when you need a crown. If you cannot afford a root canal, pulling the tooth is a more cost-effective alternative. However, if your tooth's condition is fine, it is always preferable to get root canal treatment and hold your tooth for as long as possible. After all, no dental implant, dentures, or bridges will match the natural beauty of your teeth.
Keeping a damaged or infected tooth hurts more than going through these procedures. However, after the anesthetic wears off, you can expect some mild pain and sensitivity. Within a few weeks, these minor side effects will be gone.
Even though new dental technology makes it easier to save your most troublesome teeth, the final decision is ultimately yours. Consult at the dental clinic in Noida, understand all choices, and make the decision that you believe is best for you.