Cosmetic dentistry is becoming increasingly popular in Noida and surrounding areas, as individuals want to improve their teeth and smile. Do you intend to get aesthetic dentistry done as well?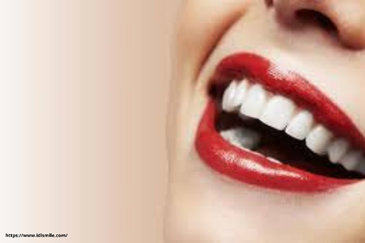 If you want to get cosmetic dentistry, make sure you go to the top dental clinic in Noida, sector 34. The clinic's skill determines the success of a cosmetic dental operation. So, let's take a closer look at cosmetic dentistry to see what it is and what it can do for you.
Let's begin with the overview of cosmetic dentistry:
Cosmetic dentistry is a type of professional dental care that focuses on improving the look of your mouth. The most frequent cosmetic dental procedures are straightforward. On the other hand, others are incredibly complicated and require special treatment from the best dentist in Noida Sector 34.
Let's look at the advantages:
Now that you know what it is, we should discuss the advantages of Cosmetic dentistry.
There are numerous advantages to choosing cosmetic dentistry in Noida.
Affordability: Cosmetic dentistry, contrary to popular opinion, is now inexpensive. You may obtain your desired appearance without having breaking the wallet.
Enhancement of health: Treating your teeth problems and other oral disorders like tooth decay might be life-threatening. Your entire health might be significantly influenced by cosmetic dentistry.
Improved self-esteem: Individuals who grow apprehensive and fear social contacts, fearing shame, might benefit from simple cosmetic dentistry. It also helps individuals regain their self-assurance.
A higher standard of living: Cosmetic treatments will enhance the quality of your life, from restricting your chewing and biting function to changing your smile.
Enhancement of the physical appearance: Your grin is frequently used to assess your appearance. You might undergo a whitening operation or a teeth alignment under cosmetic dentistry to improve your overall appearance.
Cosmetic dental operations come in a variety of shapes and sizes.
Onlays and inlays:
These are also known as indirect fillings, and your dental laboratory makes them. When your tooth has mild to moderate decay or enough dental structure to support your filling, they are used.
Instead of covering your complete tooth, you can go for an onlay. The inlay is put directly over your tooth surface as long as your tooth cusps are not damaged. It is utilized when your point or a bigger piece of your tooth is injured.
A composite resin substance is used to make onlays and inlays in a dental laboratory.
Adhesive dental cement is used to secure them to your teeth. They provide support to strengthen teeth, restore your form, and prevent future decay or degeneration.
Bonding of composite materials
Damaged, decaying, or discolored teeth can be repaired by composite bonding. Your cosmetic dentistry specialist in Noida drills away from the decay and applies the composite to the surface of your tooth. It employs a substance that closely mimics the color of your tooth enamel.
The dentist then "sculpts" it into the desired form before curing it with a high-intensity light. It's also known as "bonding" because it effectively covers the damage to your tooth and gives the appearance of a healthy tooth in its place.
For dental decay, broken or chipped teeth, and worn-down edges, bonding is one of the most cost-effective cosmetic dentistry treatments.
Veneers for the teeth
Dental veneers are custom-crafted to look like your actual teeth and are often composed of medical-grade ceramic. They have a very realistic appearance and can help with a variety of aesthetic concerns. Using dental glue, the dentist adheres the veneer to the front of each of your teeth.
Whitening your teeth
Teeth bleaching, often known as teeth whitening, is one of the most basic cosmetic dental procedures. After tartar, plaque, and other debris have been removed; your surgeon will conduct whitening. It will assist you in regaining your natural appearance. Your teeth can also be bleached to create a color that is much lighter than this.
Drinks, food, medications, and personal behaviors such as smoking discolor and wear teeth over time. Whitening is a process that you can perform at home or in the dentist's office.
Dental implants
After tooth loss, dental implants are utilized to replace the missing teeth. Your dentist inserts a small titanium screw into your jaw at the place of the lost tooth. It acts as a support for the crown.
These implants are virtually indistinguishable from your natural teeth. Once your bone and supporting tissue bond to the implant, it is permanently fixed in place.
If you're considering cosmetic dentistry, visit a cosmetic dentistry expert in Noida, specializing in the procedure you want.