"Cleanliness is Godliness," as the saying goes.
To avoid hazardous germs, bacteria, and viruses, proper hygiene is required. Hygiene is a protective shield that keeps us safe from diseases. Hygiene has become increasingly vital, particularly during this pandemic.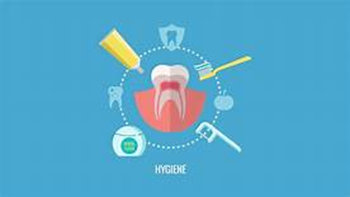 When it comes to hygiene, how can one overlook oral hygiene? Oral hygiene is essential for healthy teeth and gums. Bad breath can also be avoided by maintaining good oral hygiene. What if people treat you like an untouchable and refuse to stand by you because of your foul-smelling mouth and poor breath?
Isn't it awful?
So, if you don't want to have foul breath, you should practice good oral hygiene. If you have any dental issues, it is advisable to seek help from a dentist in Noida to treat your dental problems.
Smells have a big impact on how we feel. So, a good and pleasant odor is necessary to feel cheerful and in a good mood. Thus, keeping oral hygiene is necessary to avoid unpleasant odors and poor breath, as well as to maintain a pleasant attitude.
We also enhance our smiles and laugh and express our excitement freely without feeling apprehensive if we keep good oral hygiene. After all, a nice smile is required for stunning selfies!
It is advisable to visit the best dental clinic in Noida sector 34 to treat your dental problems, if you have any to always keep your pretty smile intact.
We are all aware of the importance of maintaining good dental hygiene.
But how can we keep our teeth clean?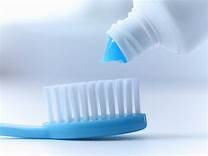 The following suggestions can help you maintain good dental hygiene:
• Brush slowly: We all know how important it is to brush correctly to keep our teeth clean and free of germs and bacteria. But how many of us take this advice seriously? A wise man is one who not only has information but also uses it and puts it into practice. That is when knowledge becomes valuable and useful. To avoid dental problems and maintain good oral hygiene, brushing properly at least twice a day is essential.
• Make flossing a habit: Flossing removes food particles caught between your teeth. It aids in the removal of food particles from places of the teeth where a toothbrush is unable to reach.
• Smoking is bad for your health: You'll find this phrase in movies, serials, hotels, public transportation, and even on cigarette packs! Smoking is bad for our teeth as well as our lungs. Yes, smoking is harmful to one's health, particularly one's oral health!
• Limiting certain foods and beverages: Avoid certain foods and beverages if you don't want them to stick in your teeth for a long time! Tea and coffee, for example, are bad for our teeth. Too much sugary food is also bad for our teeth, causing discoloration. Sweets can bring happiness, but they can also take away your happiness and a gorgeous grin. As a result, limit your intake of sweets and caffeinated beverages like tea and coffee. Sweets can provide joy, but they may also bring grief. They can cause toothaches. And if you've ever had a toothache, you know how painful, unpleasant, and debilitating it can be. It disrupts our daily routine and makes it harder for us to focus on our work. So, don't let the pleasure you get from sweets turn into a source of misery. Sugary foods and beverages, such as tea, should be consumed in moderation.
• Calcium is helpful for gums: For healthy teeth and gums, drink milk and eat calcium-rich foods like cheese and yogurt. It's critical to incorporate vitamin D-rich foods in your diet if you want to receive enough calcium, which leads to healthier teeth and gums. To get white teeth, eat white. Milk and other dairy products are necessary for maintaining oral health and cleanliness as well as keeping our teeth white and robust.
• Expert Advice: On the show KBC, there is a lifeline known as expert advice. If a competitor gets stuck on a question, he can use the lifeline expert advice, in which experienced experts assist them in answering the question and ensuring their victory. As a result, expert assistance is critical in assisting us in resolving our questions and concerns and guiding us down the right route! As a result, it is critical to seek the advice of the best dentist in Noida sector 34 (Teeth expert) to maintain good oral health and cleanliness and avoid teeth problems. It's a lifeline that works! So, solve your dental problems with this effective lifeline. Visit a dentist in Noida, right now!
• Keep your tongue clean: Maintaining proper oral hygiene requires keeping your tongue clean. To maintain proper oral health and cleanliness, you must not only look after your teeth but also your tongue.
• Teeth are vital for more than just a smile: Healthy, straight teeth are vital not just because they improve our smile, but also because they protect us from ailments like diabetes and heart disease. Yes, having dental issues can put you at risk for diabetes and heart disease. As a result, it is critical to always take care of our teeth and to remember that dental problems can lead to more serious issues.
• Hydration prevents complications: For optimal dental health and hygiene, it is critical to consume lots of water and stay hydrated.
Final thoughts
This article taught us the importance of maintaining good oral hygiene and provided us with tips to improve oral hygiene. To maintain good dental hygiene and avoid germs and bacteria, follow the steps outlined above. Not only will the suggestions above help you avoid bad breath and enhance your dental health, but they will also help you improve your smile. So, use the suggestions above to achieve a picture-perfect shot and to always keep smiling beautifully!
Keep smiling!