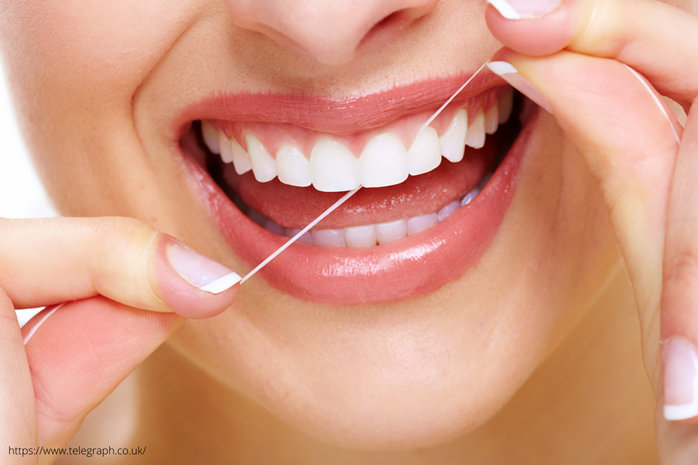 Tooth decay affects many people in Noida due to a lack of flossing. As a result, they go to their local dental clinic in Noida to seek help for the problem. Dental flossing has been clinically shown to be an effective method for ensuring proper oral hygiene.
Centre For Smiles - The Nest Satya Dental Clinic & Dentist in Noida provides the best dental care to you. So, let us explain why flossing is so necessary.
Flossing is an essential part of good oral hygiene.
Since brushing your teeth or eating a meal, you floss your teeth every time. It is the best way to prevent dental decay and gum disease. Plaque, a significant cause of cavities and other dental conditions, can go away by flossing.
Plaque is some food debris that remains trapped in your teeth, and your toothbrush cannot clear it from any of the infected areas.
Plaque forms when such liquids, food debris, and other such components trap in your teeth.
Plaque forms around the teeth, and the gum line (the junction between the teeth and gums) can lead to various dental and gum diseases. As a result, understanding the effectiveness of flossing is essential.
Brushing and flossing are examples of good oral hygiene. Flossing not only helps to preserve a pretty smile, but it can also help to maintain healthy teeth, gum, and overall oral hygiene.
One thing to remember is that if you feel the urge to floss, do that gently. If you can't floss at home, visit our dental clinic in Noida sector 34.
Flossing too much will have a detrimental impact on your teeth. Too much flossing will hurt your gums. Even if you have blood oozing from your mouth when flossing, you can see your dentist right away. You could have gum or dental cancer if you have continuous dental bleeding.
The best way to remove dental plaque and debris is by interdental washing. Dental flossing is an example of a technique that can hit places that your toothbrush can not.
Flossing's advantages
When you see your dentist on a daily basis, your dentist will ask whether you floss your teeth or not. You answer the question and ask your dentist why flossing is necessary.nFlossing is an easy way to keep your teeth clean and improve your oral health. It can get into the narrow spaces between your teeth that a toothbrush cannot get to when brushing.
It turns out that brushing and flossing are more successful when done together. Yes, it is true that when you brush and floss at the same time, your gum and teeth get more benefits. Brushing your teeth is not enough to keep your teeth healthy. It is also advised that flossing your teeth before brushing will improve the effectiveness of brushing.
Your gums stay clean. Flossing is essential, particularly when it comes to keeping your gum line clean and healthy. Certain debris gets caught in your teeth and gum line every time you chew. Flossing is the perfect choice for keeping your gums clean if you want to extract plaque and tartar. If the gums are not cleaned regularly, plaque becomes harder, and a dense deposit forms. A scraper can only clear these thick deposits.
Flossing reduces the need to visit a dentist. Yes, it is possible that if you make dental flossing a routine, you would require fewer dental visits. If you floss your teeth and gums on a regular basis, your dental and gum health would be in excellent shape, allowing you to avoid costly procedures.
Flossing protects you from infections. Dental flossing is an excellent way to clean the bacteria in your mouth. Bacteria in your mouth can cause damage to your teeth, gum, and other areas of your body. These bacteria may also cause respiratory failure, heart disease, diabetes, and other illnesses. Now that you know why flossing is so essential for your oral health incorporate it into your everyday routine. Bear in mind that you only get one set of teeth in your lifetime, so take care of them. If you have any further quarry, then visit our best dental clinic in Noida sector 34.