Welcome to Centre for Smiles dental clinic:
Centre for Smiles - The Nest Satya Dental Clinic & Dentist in Noida is a cutting-edge dental clinic in Noida that provides a comprehensive range of dental services to you and your family. We provide customized and holistic dental care in a hygienic and calming atmosphere. Our dental clinic is equipped with state-of-the-art technology. It employs cutting-edge pain management technologies to deliver the highest quality of service while upholding a strict code of ethics and accountability.
Dr. Suchi Singh, our dentist in Noida, is a well-known dental surgeon with over 7 years of experience in the field. She practiced in Prakash Hospital Noida, where she served as the department's head for five years. Under her leadership, the entire dental team successfully treated thousands of patients. She is an expert in both traditional and modern dental procedures, including root canals. So, if you are planning to have a root canal treatment in Noida, visit us right now.
What are the signs that you need a root canal?
A broken tooth caused by injury or genetics, a severe cavity, or complications from a previous filling can necessitate a root canal. When patients find their teeth are sensitive to hot and cold stimuli, they usually need a root canal treatment in noida.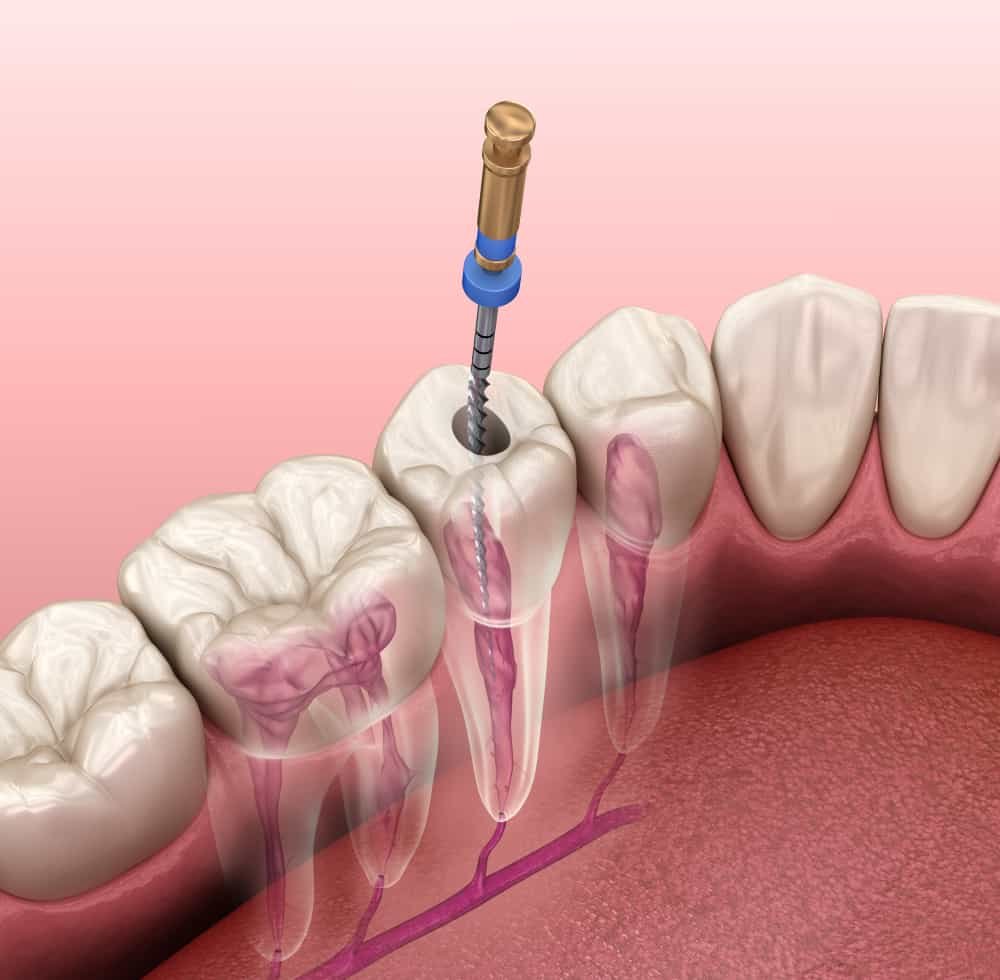 There are a few signs that you may need a root canal-
When chewing or biting, there is a lot of discomforts.
Gums of pimples
A tooth that has been chipped or cracked.
Swollen or tender gums Persistent sensitivity to heat or cold, long after the feeling has gone away
A darkening of the gums characterizes gum disease or decay.
Now let us see the procedure of root canal treatment:
The process will proceed as follows:
At first, we will take an X-ray to see how the scope root canals and any signs of infection in the underlying tissue.
Then we will numb the area around the tooth with local anesthesia.
After this, we will place a rubber dam (a sheet of rubber) around the tooth during treatment to keep the area dry and free of saliva.
Drilling a hole into the tooth is the next move. We will extract the tooth's pulp, bacteria, and decayed nerve tissue. You may require a series of root canal files to clean out the area. Water or sodium hypochlorite may be sprayed in the field when the work is finished to wash away the debris.
After this, the tooth will be sealed. Our root canal treatment in Noida specialist may prefer to seal the tooth after a week. If the root canal isn't completed the same day, a temporary lining is inserted in your tooth's exterior hole to hold saliva and food out before the next visit.
In this case, a sealer paste and a rubber compound called gutta-percha are inserted into the root canal at the next appointment to fill the tooth's interior. To close the hole, we will place a filling.
You may need a tooth restoration in the final stage. A tooth that requires a root canal usually has a broad filling, substantial decay, or other weaknesses.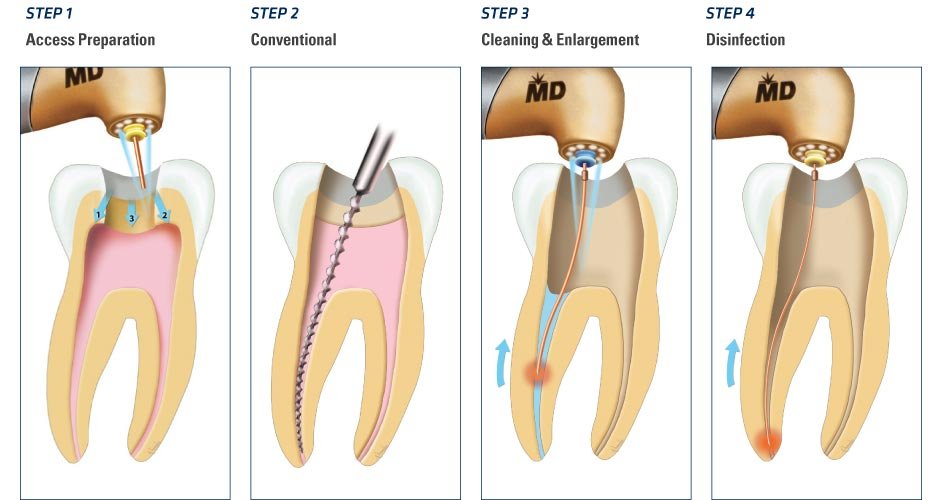 So, what is the cost of root canal treatment in Noida?
Root canal therapy in Noida is far less expensive than a tooth extraction. The price is also dictated by the extent of your tooth that needs to be handled. You should come to our clinic to figure out the actual cost.
What are the benefits of root canal treatment?
Root canal treatment has many benefits-
It treats dental problems such as tooth erosion, gum swelling, and tooth root infections.
It preserves the facial structure, reduces the need for lifelong dental treatment, and allows you to eat the foods you love.
Securing your teeth protects your jawbone and preserves a natural smile.
The dental infection is treated with a root canal, which ensures that it does not spread to your jawbone or ear.
A root canal can alleviate extreme tooth pain and allow you to eat and talk without holes in your dentition.
The critical reasons for preferring a root canal procedure over dental extractions are expense and convenience.
Additional advantages include a reduced chance of dental decay and improved oral hygiene.
What precautions should you take after the surgery?
Your recovered tooth, including the latest crown, must function correctly and appear cosmetically appealing after your root canal treatment. Your restored tooth will last a lifetime if you maintain good dental and oral hygiene. The tooth may be responsive during the first few days since your root canal. Pain relievers sold over the counter can help. If the pain or pressure persists for more than a few days, see our dentist.