Do you have uneven, crooked teeth?

Do you cover your mouth while laughing?
If yes, then visit the orthodontist in Noida for treatment.
You can begin orthodontic treatment at any age and correct concerns like crowded teeth, crossbite, or jaw problems. These aren't permanent issues, and with the appropriate treatment, you will be able to get the beautiful smile you always desired.
At Centre for Smiles, we use cutting-edge technology and tailored treatments to provide one of the best orthodontic treatment in Noida Sector 34.
Dr. Suchi Singh, a leading dentist and orthodontist in Noida will use various alternatives, from traditional braces to lingual braces, to help you attain a perfect smile in the quickest, most painless method possible.
Let's understand what orthodontic treatment is?
Orthodontics is a branch of dentistry that focuses on identifying, preventing, and treating dentofacial irregularities such as crowded teeth, forwardly aligned teeth, unevenly positioned teeth, and misaligned jaws.
Why should you opt for orthodontic treatment?
The majority of people have uneven or misaligned teeth. You can straighten your teeth and get them into the proper position easily with braces. In addition, this form of dental treatment can boost your self-esteem and looks.
Teeth that are correctly aligned are easy to clean. However, remember that tooth misalignment can substantially impact the jaw muscles, resulting in jaw disorders. Dr. Suchi Singh, one of the best dentist in Noida Sector 34, is an expert in this treatment.
Types of braces
Fixed and Removable
Fixed braces are used to address moderate to severe misalignment and are worn for a more extended period. In contrast, removable devices are not fixed and are used to manage mild dental deformities.
Ceramic brackets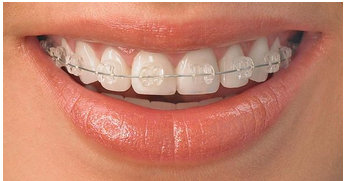 Adults mostly prefer ceramic brackets as they are tooth-colored or clear, thereby minimizing their visibility.
Arch expansion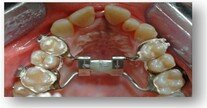 Palatal expanders are necessary for children with crowded teeth and narrow arches. Dr. Suchi Singh, an experienced orthodontist, will put a palatal expander device in the upper arch for six to eight months to expand a narrow upper arch. It results in a soft rounded "U" shape arch. It enhances your smile.
Functional appliances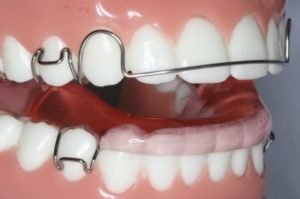 Functional appliances help treat dentofacial (jaw) development irregularities. For example, when the lower jaw does not grow at the same rate as the upper jaw, cervical pull or high pull headgear is used to correct it. When the upper jaw does not match the lower jaw's growth, reverse pull headgear, facemasks, and chin cups can help.
Lingual orthodontics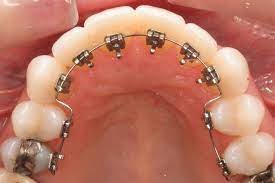 Lingual braces are similar to traditional braces. However, they are attached to the back of your teeth. They are practically unnoticeable because they are hidden behind your teeth. They can cure the same kind of alignment problems as traditional braces.
Orthognathic surgery
Orthognathic surgery helps to fix bite issues and jaw misalignment. However, chewing function, long-term dental health, speech, and aesthetics can all be affected. Jaw alignment can also be affected by injuries to the jaw and congenital abnormalities.
The dentist can correct the bite problems with orthodontics if only the teeth are involved, but you might need orthognathic surgery if the jaws are misaligned.
Pre-surgical orthodontics
Pre-surgical orthodontics can help you reposition your teeth into a better position before surgery. As a result, when the jaws are surgically adjusted, they will fit properly. You will be wearing braces for 6-18 months throughout this pre-surgical orthodontic treatment.
You will see your orthodontist regularly for necessary brace adjustments and evaluations. Final orthodontic tooth movement is usually required after surgery to "fine-tune" your bite.
What are the advantages of orthodontics?
Orthodontics minimizes the risk of decay as crooked teeth are hard to clean.
Decreases the amount of wear on your teeth that a misaligned bite might cause.
Prominent teeth are more vulnerable to trauma which can be minimized with orthodontic treatment.
It cuts down the chances of having TMJ issues.
Teeth that are properly aligned provide you a healthier and more appealing smile.
It promotes self-confidence.
Why choose us?
With ten years of experience, Dr. Suchi Singh, the founder of Centre for Smiles, is one of the best dentist in Noida Sector 34.
Centre for Smiles is one of the best dental clinic in Noida Sector 34 for orthodontic treatment.
We offer high-quality, personalized, cost-effective dental solutions.
Our modern dental clinic is fitted with sophisticated tools and cutting-edge dental technology.